Hi Ditza,
Welcome on our forums. Yamada Onsen area is a fantastic place to soak, and offers great opportunities year around.
I myself visited the onsen in Fukeikan in the middle of winter, when the waterfall was almost completely frozen! A great bath, definitively. Have you had the opportunity to stop in the nearby ryokan, like
Taki no Yu
and
Goshiki no Yu
? They also offer great baths in natural surroundings...
Thanks for sharing your trip's details with us! Hope to read from you soon again.
Here are some detailed information on Fukeikan:
Entrance fee : 500 yens
Bathing time from 11:00 to 15:00 (from 9:00 to 15:00, mixed bathing; the rest of the day, the outside bath is segregated and reserved only for people staying in the ryokan.)
Internet :
http://www.fukeikan.co.jp
Phone : 026-242-2611
Adress : 〒382-0816 長野県上高井郡高山村山田温泉
Pictures taken in winter :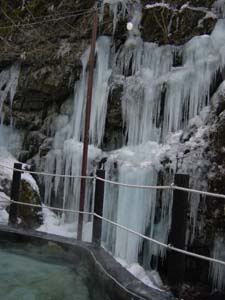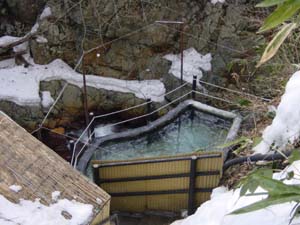 You can find more details on
Secret Onsen - Fukeikan
sanji